Get In Touch
Need some friendly and expert advice for Quartz, Granite and Marble? Contact Pure Quartz now.
Best Quartz Worktops Watford
Looking to elegant up your kitchen in Watford? Imagine a spot where every meal becomes a special occasion. Dive into the world of Pure Quartz, where we bring the essence of luxury and functionality right to your home.
Our quartz worktops in Watford are more than just surfaces; they're a testament to top-notch quality and craftsmanship. Every homeowner deserves the best, and with Pure Quartz, you're choosing not just a worktop but a centrepiece for your kitchen.
Why choose us for kitchen quartz worktops Watford folks love? Because at Pure Quartz, we understand your home. We appreciate that every family in Watford wants a kitchen that's both beautiful and built to last.
That's where our expertise shines. With years of experience and a dedication to perfection, we promise worktops that elevate every meal, every chat over coffee, and every quiet moment.
Make the best choice for your home. Opt for the trusted name in Watford. Choose Pure Quartz for a kitchen transformation that's timeless, elegant, and crafted just for you.
Found 435 Results
Page 1 of 145
August 23, 2022
---
---
---
Cheap Kitchen Worktops Watford
How about updating your kitchen on a budget? At Pure Quartz, we get it. A lovely kitchen shouldn't cost the earth. And right here in Watford, we're making it happen.
With us, you don't have to compromise on quality for affordability. Our cheap kitchen worktops in Watford bring you the perfect blend of durability and elegance, all at genuinely surprising prices. We understand every family's unique needs and how the heart of a home deserves only the best. That's why when you check out our kitchen worktops Watford prices, you'll find they're tailored for every pocket.
But it's not just about cost. It's about creating that cosy space where you gather, laugh, and create memories. At Pure Quartz, we don't just offer worktops; we offer the foundation of many beautiful moments to come.
If you're in the Watford vicinity and are considering an upgrade to your kitchen, consider Pure Quartz. We combine unparalleled quality with competitive pricing to deliver exceptional results for your kitchen worktop needs.
Stain Resistant
Scratch Resistant
Crack Resistant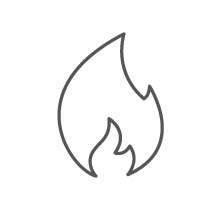 Heat Resistant
Color Consistency
Quick Installation
Affordable Quartz Suppliers Watford
Looking for quality quartz without a hefty price tag? You're in the right place. At Pure Quartz, we believe everyone deserves a beautiful kitchen, no matter their budget. And that's what is being offered by us.
Pure Quartz stands out for those in Watford seeking a trusted kitchen quartz supplier. Why? Because we understand the heart of every home – the kitchen. It's more than just a room; it's a space where meals, memories, and moments are made. Our quartz worktops in Watford are crafted with this sentiment in mind. They're not just surfaces; they're centrepieces.
With Pure Quartz, you get good quality and friendly prices. People in Watford trust us for their kitchen worktops, and it's easy to see why. We keep things simple, honest, and transparent.
So, if you're dreaming of a kitchen makeover or just starting on your kitchen journey, remember Pure Quartz. We're here to help every step of the way. The Pure Quartz promise is top-notch Quartz, pocket-friendly prices, and a human touch.
Expert Kitchen Quartz Worktop Near Watford
In the heart of Watford, there's a place where kitchens come alive – Pure Quartz. Have you ever dreamt of a kitchen that looks sleek, lasts ages and doesn't make your wallet cry? That's what we're here for.
Looking for quartz worktops in Watford? Great! We make worktops that are tough and look fab. Perfect for busy kitchens and making toast!
Now, for those who've typed "Cheap kitchen worktops Watford near me" into search engines, we've got something for you, too. Quality sometimes means something other than pricey. At Pure Quartz, we balance the two. Our aim? Making sure beautiful kitchens are affordable for everyone.
Could you have a chat with us? See our range, feel the textures, and understand what we're about. Whether you're renovating or just getting started, we're here to help. Trust in Pure Quartz – where top-notch Quartz meets friendly prices, and your kitchen dreams come true.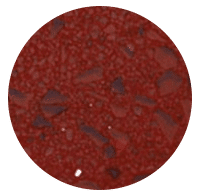 Leading Quartz Countertops Watford
Imagine a kitchen that looks fantastic and handles the daily hustle and bustle effortlessly. Pure Quartz is your trusted partner in Watford for exquisite quartz countertops that add style and durability to your kitchen.
Our commitment is simple: we're here to make your kitchen dreams come true. We understand that your kitchen is more than just a room; memories are made, and meals are shared.
Our team of skilled craftsmen takes quality seriously, ensuring that your countertop can withstand stains, scratches, and the wear and tear of everyday life. We know your kitchen is as unique as yours, so our experts work closely with you to find the perfect countertop that complements your kitchen's style while staying within your budget.
Choosing Pure Quartz means choosing quality, personalization, and affordability. We're here to bring your dream kitchen to life.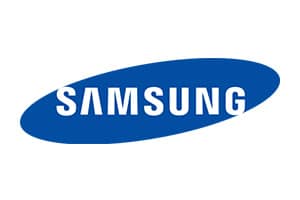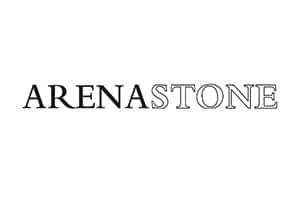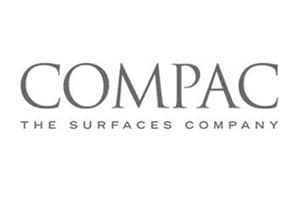 Budget-Friendly Quartz Worktops Watford
Are you in Watford and searching for kitchen worktops that perfectly balance quality and affordability? Look no further than Pure Quartz. We understand the importance of finding the right kitchen solution that is manageable for your budget.
At Pure Quartz, we're proud to offer competitive kitchen worktop prices in Watford, ensuring that high-quality quartz worktops are within everyone's reach. We know your budget matters and are committed to providing cost-effective options that meet your needs.
But it's not just about affordability; it's also about quality. Our quartz worktops are built to withstand the rigours of everyday life, including stains and scratches, while still looking stunning in your kitchen.
Our experts at Pure Quartz will work closely with you to find the ideal quartz worktop that fits your style and budget.