If you are looking for the best in luxury countertops or bathroom fitting – in a wide range of materials from granite to quartz or marble.
You should certainly be thinking about the future of your worktop or tiles.
Why risk having luxury new fittings installed without ensuring that you have the care and maintenance behind you should the worst occur?
Here at Pure Quartz, our focus is on your peace of mind – don't risk a single scratch – with kitchen worktop and bathroom tiles, amongst other specialties, that come with lifetime warranty and protection.
Scratch and Crack Resistance
We are a company that cares about making sure our customers leave with the highest quality granite on the market.
We're proud to assure that each and every one of our countertops, tiles and more besides come complete with anti-scratch and anti-crack resistance guaranteed.
Consider it a huge weight off your mind – we'll protect your marble, quartz and natural stone so that you need never worry about spoiling its incredible look and finish.
What's more, we are an agency that works hard to produce fittings are resistant to high levels of heat and chemicals – meaning that ruining your countertop or bathroom setup with spills and accidents is most definitely in the past.
Less Hassle for You
Our agency's care guarantee allows you to not only breathe easy with each accidental spill or knock – It also means that you have less to do in the long run.
Worktops and fixtures that require little in the way of maintenance are a dream for many homeowners.
We're proud to be able to design and fit the widest range of bespoke quartz and natural stone solutions for homes of all shapes and sizes.
What's more, we'll do so with efficiency and care – leaving you more time to settle in and enjoy your new-look home.
Why waste time cleaning and maintaining your kitchen work surfaces when you can spend more time putting them to good use and showing them off?
London Home Care
Whether you set up home in London, Kent or Surrey, our team will be on hand to design and install the perfect home furnishings your family has always been in need of – without the hassle, maintenance or accidental damage woes you may worry about before making a purchase.
Throughout Surrey, Kent and elsewhere in the south east, we're flexible to support homes with aftercare, too – meaning we can always be on hand if you need us.
Why not call our company today for a free quote – or email us with your project needs? We'll be back in touch with you with a plan of action as soon as possible!
Provides exceptional value and peace of mind that your new countertops are backed by PureQuartz for life
Non Absorbent and Nonporous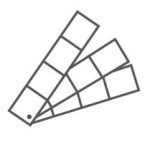 Mold and Mildew Resistant